Get your ideas out in the open.
Walkshop is a multi-day hiking + leadership development experience for executives, thinkers, and entrepreneurs.
It's a dedicated time to go off the grid with peers in your industry, push your limits while staying on your feet, recharge while being offline, develop new leadership skills, and grow deeply human connections.
Connect to something other than the internet.
A community of designers, thinkers, entrepreneurs, digital leaders, and storytellers
Immersive experience.
Incredible community.
Walkshops bring together an invite only group of curious leaders who are looking to connect to something other than wifi. Each Walkshop retreat gathers designers, digital leaders, entrepreneurs, makers, and storytellers into a vibrant global community that fosters a deep connection and support long after we leave the trail.
Walkshops build connection, foster creativity, and encourage collaboration between passionate and curious leaders.
"The ability to talk about business challenges with complete transparency with other smart people in leadership positions in both a structured and organic way is invaluable. Unlike workshops where you sit most of the time and drink a bunch of coffee to stay awake during the discussion, the ability to keep moving allows one to experience the mind/body/mood connection with learning and exercise."
- Ingrid Alongi, Head of Mentor Network, Cognizant Accelerator at Cognizant
Let your legs and your mind wander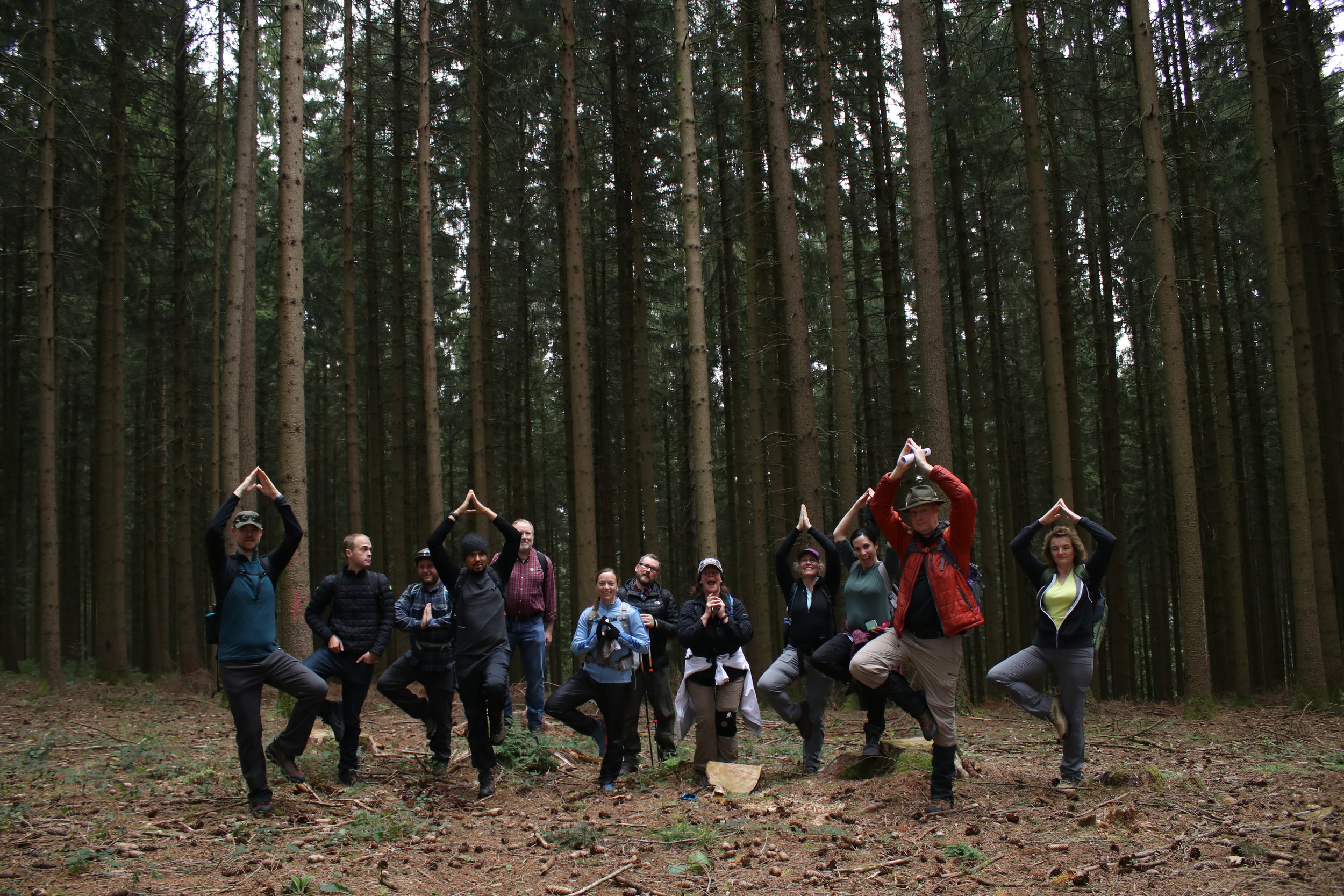 Wander where the wifi is weak
Ideas tend to flow more freely in a Walkshop than they would around a conference table. People are more inclined to 'think outside the box', and come up with fresh and radical insights and innovations when they go off the grid for a few days.
Disconnecting from your day-to-day distractions and connecting with others while walking outside in nature lets you tap into renewed creativity and strength - something you just lose when you're trapped in front of a device or a desk all day every day.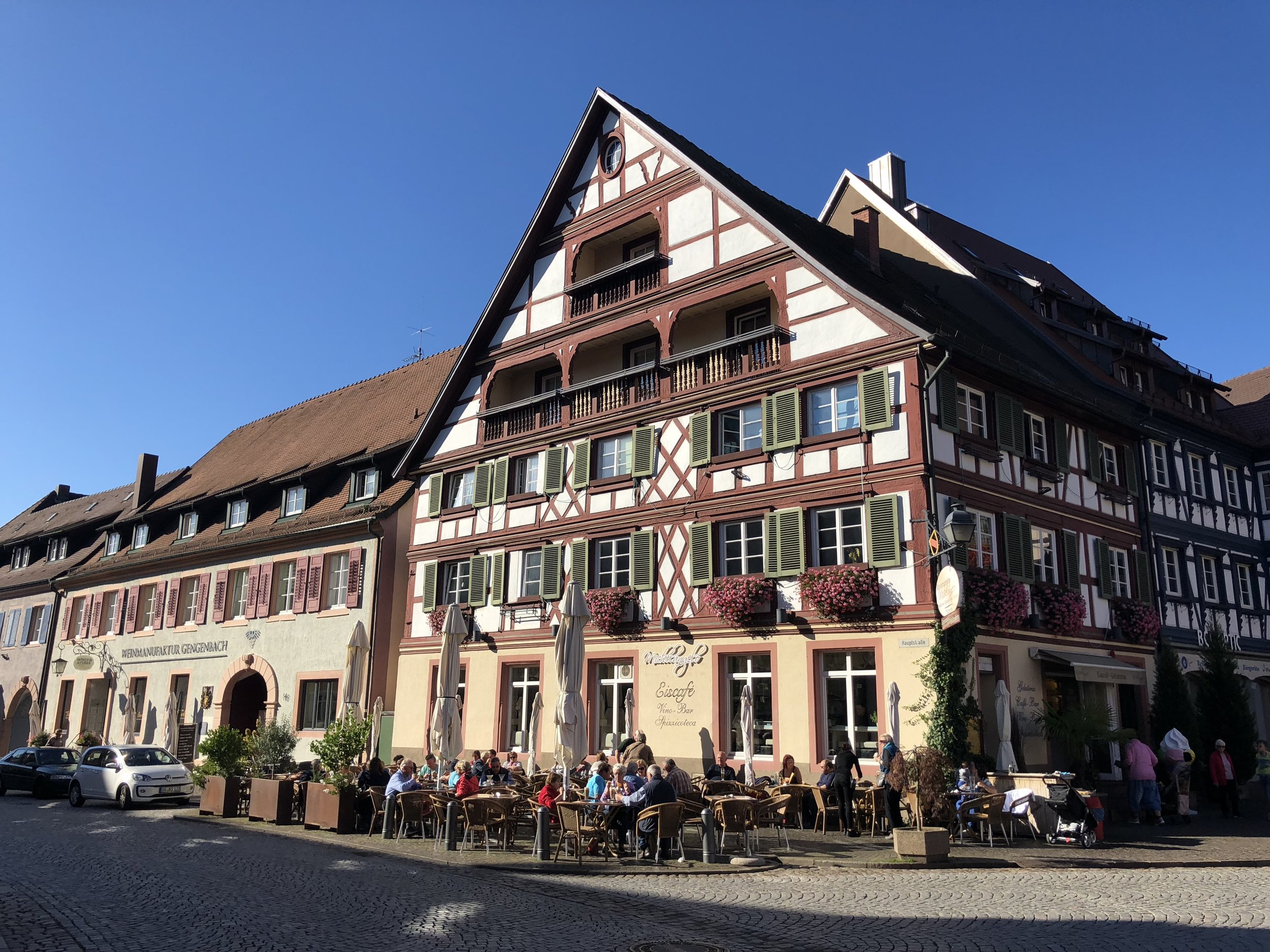 Stay in comfortable bed and breakfasts along the trail
Get lost in the woods with your thoughts
Dedicated time with dedicated leaders
Explore unusual ideas in unusual places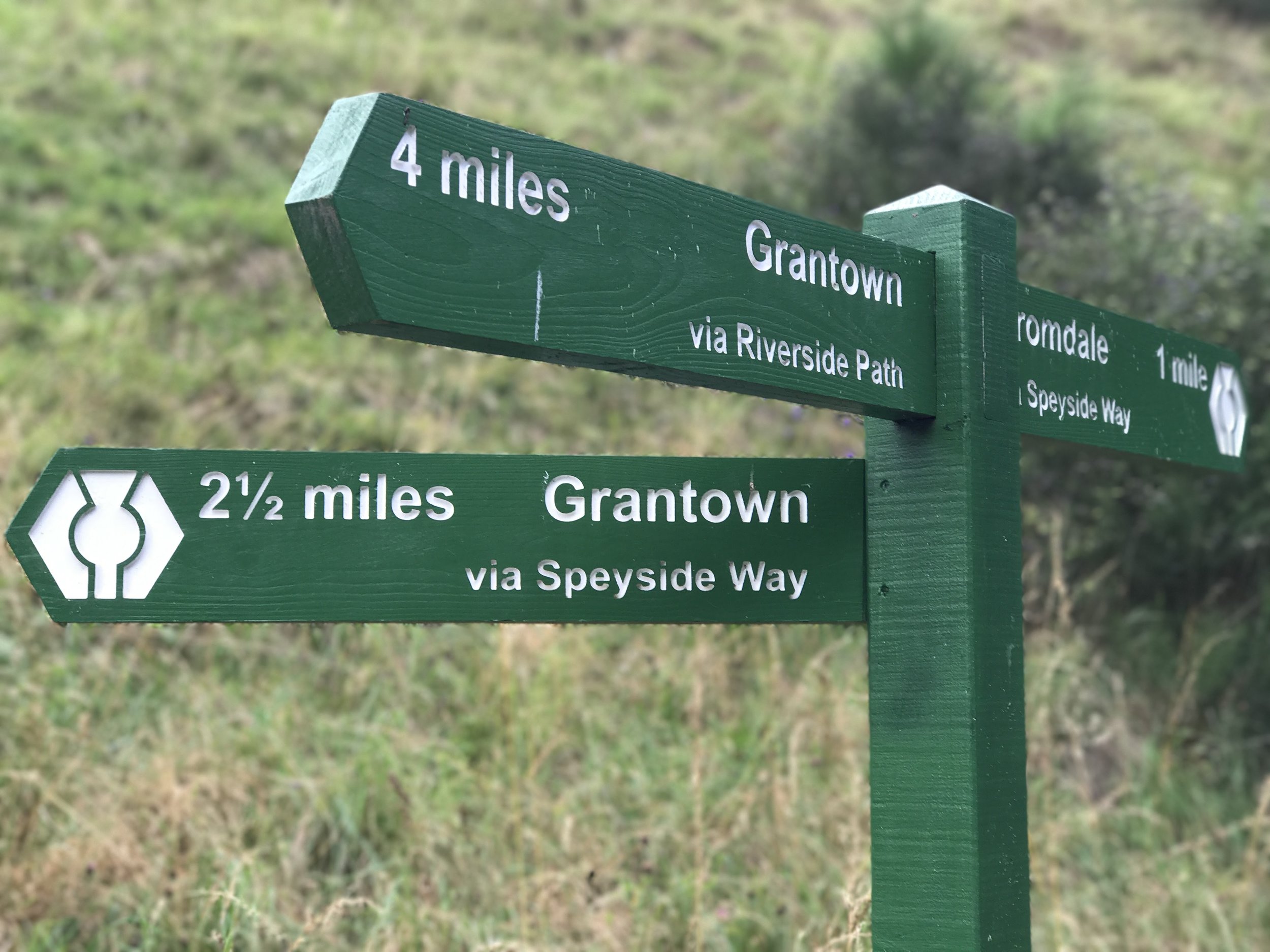 Push yourself physically and mentally
See where the trail takes you
"The Walkshop is hands down one of the best things I have invested in for myself professionally. What made the experience so impactful was the amazing group of individuals I had a chance to get to know through our miles together. Spending each day on the trail - hiking through amazing scenery and immersing ourselves in another culture - allowed us all the space to both be introspective but also share and gain the perspective."
- Cindy Peterson, Partner at Peerless Partners
Practice mindfulness and notice the little things
Dedicated time with dedicated people
Every Walkshop includes a Trip Leader and Executive Coach team, pairing to curate the experience and to ensure you get the most out of your trip. Attendance is invite-only and includes CEOs, authors, founders, and director level leaders in their organization- folks intentionally chosen who share similar values and a willingness to collaborate, share experiences, and learn from one another.
Once you're a Walkshop alumni, you get access to the rest of our community. Not only will you get to know the best operators in the business, we amplify you across our network, and help drive awareness for your brands, products, and content.
"Walkshop was one of the best and most inspiring experiences of my entire professional life. People talk a lot about building community, but the intensity of the shared Walkshop experience was so effective at creating real relationships over the course of just a few days. It literally changed the course of my career and I now feel like I have an international group of friends I can turn to for years to come."
- Matt Neuroth, CEO of Goodfolk
Get physically exhausted and mentally refreshed
Day to day, our bodies sit still at a desk or in meetings. Yet our brains run 100 miles an hour jumping between meetings and juggling many tasks. On a Walkshop, you will reverse that order and let your body do most the work. On the trail - you'll push yourself to cover 30,000 steps a day and let your mind relax and focus more clearly.
Don't worry - we've organized a service to carry our bags from hotel to hotel so we were free to go hiking unencumbered. Each night we stay in a local B&B, enjoy a good dinner, and great conversation. Each morning - our B&B hosts serve a full breakfast to fuel the next day's adventure.